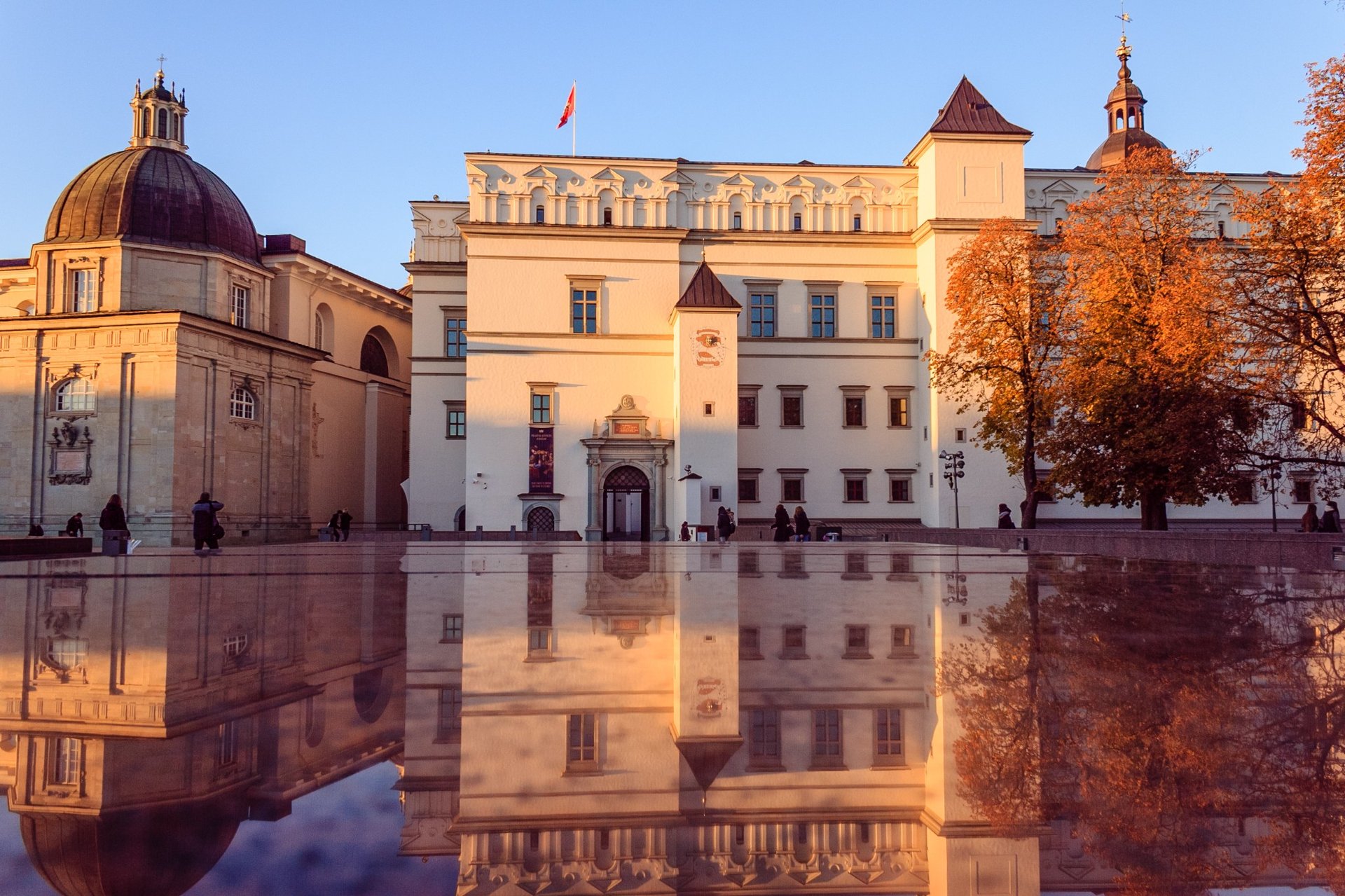 We connect young talents with trusted companies to provide a quality internship for all involved.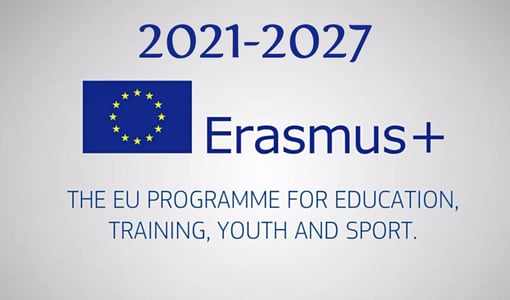 Erasmus+ is a programme funded by Europe concerning education, training, youth and sport, intending to promote international mobility among individual students. It has been approved for the period from 2021 to 2027.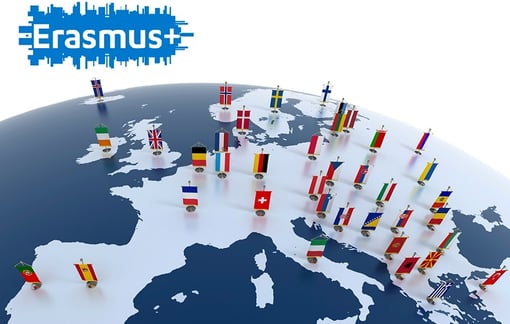 The Erasmus+ internship mobility programme enables pupils, students or adults, who want to change their profile to spend a training period working abroad in one of the Erasmus+ programme countries in companies, institutions, training centers, research centers or other organizations.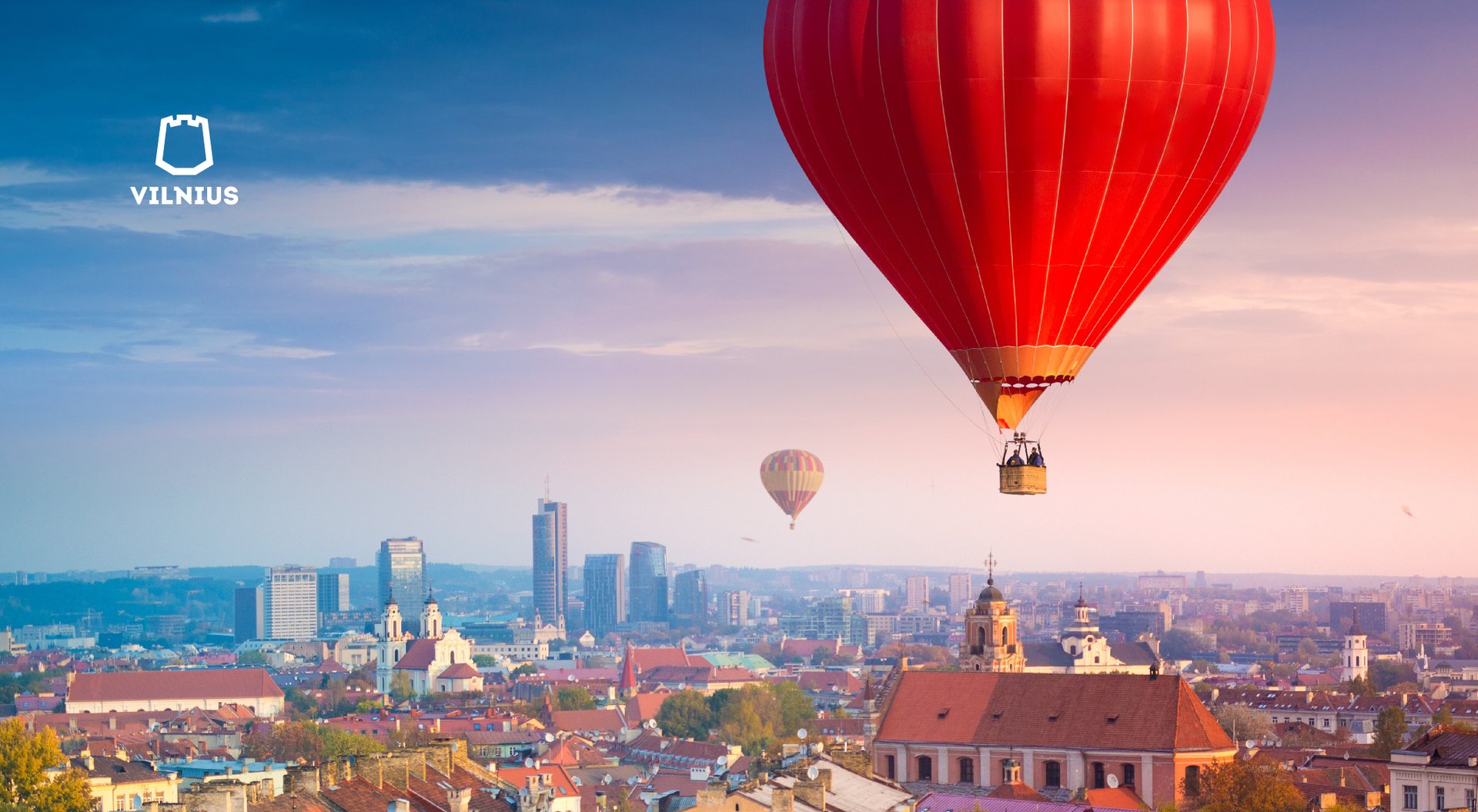 Lithuania, officially The Republic of Lithuania,
is the country in the Baltic region of Europe.
Our headquarters is in Vilnius, the capital of Lithuania.
Do you know where Vilnius is?
Vilnius: you may have heard of it but can you pinpoint where it really is? Maybe it's in Turkey? Somewhere next to Chernobyl? Germany, right? Close call – Vilnius is the capital of Lithuania.
GEOGRAPHICAL CENTER OF EUROPE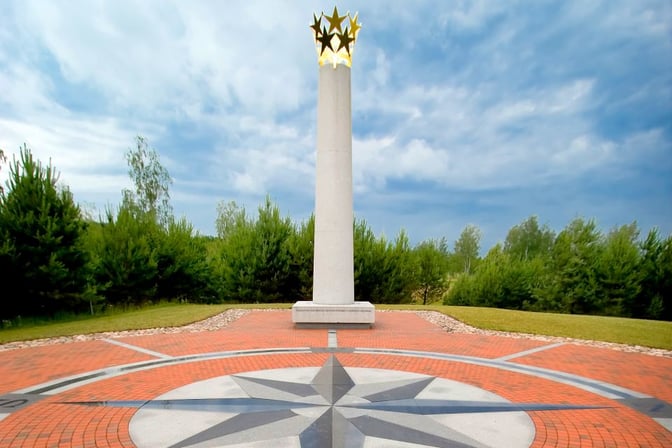 The Geographical Centre of Europe is a great place for travel enthusiasts because they can get a certificate declaring they have reached the center of Europe.
The Geographical Centre of Europe complex is located in the Village of Purnuškės, 26 kilometers from the capital. The location of the Geographical Centre of Europe was determined in 1989 by scientists from the French National Institute of Geography. The Ministry of Economy supported the tourist marking project for the geographical center.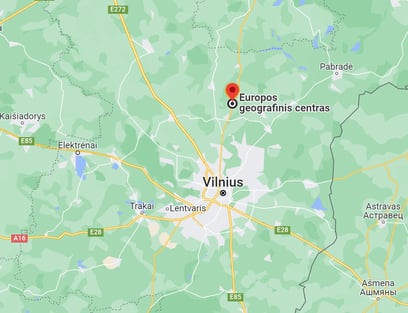 Ideal Northen European location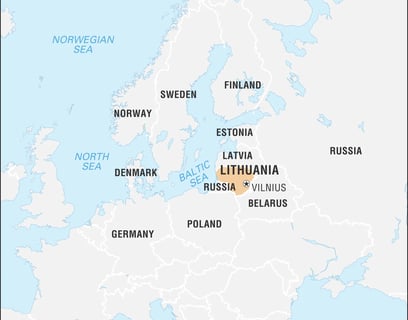 Vilnius is highly convenient from a logistical point of view. There are over 30 airlines that fly here. From the airport you can reach the city center in well under a half an hour and many other districts in less time.
Vilnius Historic Centre -
UNESCO World Heritage Centre
Political center of the Grand Duchy of Lithuania from the 13th to the end of the 18th century, Vilnius has had a profound influence on the cultural and architectural development of much of eastern Europe. Despite invasions and partial destruction, it has preserved an impressive complex of Gothic, Renaissance, Baroque and classical buildings as well as its medieval layout and natural setting.
Active city & active people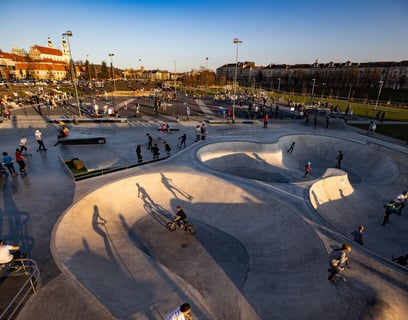 Impressive architecture and intriguing stories aren't the only things Vilnius has to offer. People drawn to adventure will find just as much to do as history buffs. If you like active recreation, can't seem to stand still, and want to see the youthful side of the city, Vilnius has some unforgettable experiences in store for you. Land or water, choose your element and set out for some fun. Or maybe opt for an eco-friendly means of transportation to explore the outskirts of Vilnius. Spend time in the fresh air and enjoy the beautiful nature surrounding Vilnius, find like-minded people, and embark on a journey of discovery. Let's get moving!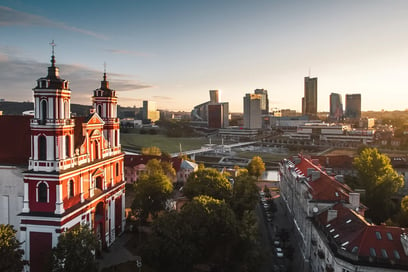 Regional Safety in the Context of War. Russia's on-going unprovoked war in Ukraine is a cause for concern for all Europeans. The Lithuanian Government is constantly monitoring the situation as it develops and has taken a strong stand in solidarity with Ukraine. Moreover, Lithuania has been a member of both NATO and the EU since 2004, playing an active role in upholding and contributing to regional security.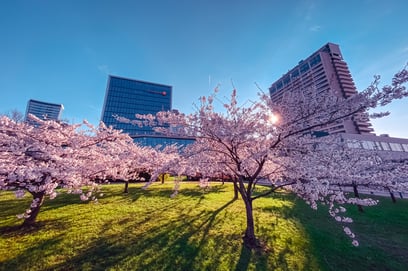 Vilnius is green and packed with nature, even within the city limits. In line with this, the city also boasts some of the best air quality and clean drinking quality of all EU capitals. Plus, Lithuania is at a very low risk for natural disasters, so you can drink a cold glass of tap water and breath in the fresh air without worrying about being swept away by a tornado.
Celebrating the 700th anniversary of Vilnius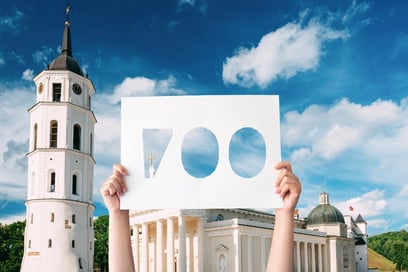 In 2023, Lithuania will celebrate a historic event – the 700th anniversary of Vilnius! The time leading up to this jubilee offers you a unique opportunity to discover the legacy built over many centuries, listen to impressive stories and celebrate the future of the city. Spread the news about Vilnius' anniversary around the world!
Vilnius - among the 10 best cities for expats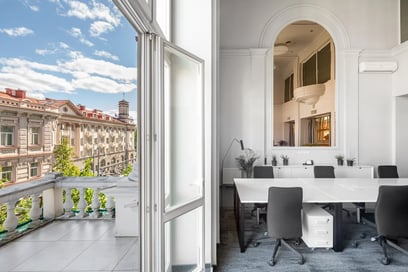 Digital nomads: Lithuania boasts some of the world's fastest Wi-Fi and its coffee-worshipping capital is dotted with venues to lay down your laptop. Vilnius is an outward-looking city of art collectives, tech start-ups and bookish young professionals. Beyond the city's cobblestone streets, dotted with new Nordic and rustic Lithuanian restaurants, roads less travelled beckon in bordering Poland, Belarus, Latvia and Kaliningrad (a Russian exclave). But don't worry, you won't need a passport to party in Vilnius' fascinating self-declared micronation, Užupis.